Donis Casey Bibliography Page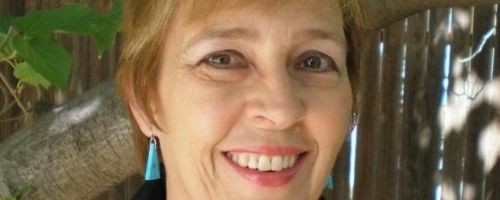 Donis Casey is an American author of historical mystery novels. Her first series character is woman sleuth Alafair Tucker. Donis is a third-generation Oklahoman who grew up around her extended family in farms and small towns. She went on to graduate from the University of Tulsa with an English degree and earned her Master's degree in Library Science from Oklahoma University. After teaching briefly, she began working as an academic librarian at the University of Oklahoma and Arizona State University. Doris lives in Tempe, Arizona with her husband.
Donis Casey made her debut as a published novelist in 2005 with the novel The Old Buzzard Had It Coming. Below is a list of Donis Casey's books in order of when they were originally published:
Publication Order of Alafair Tucker Mysteries Books
If You Like Donis Casey Books, You'll Love…
Donis Casey Synopsis:Hornswoggled by Donis Casey is the second book in the Alafair Tucker series. It's the spring of 1913, and love is in the air for Alice Tucker. Alice's new man, Walter Kelley, is handsome, popular, and rich. Everyone in Boynton, Oklahoma, likes him. That is, everyone but Alice's mother, Alafair. She sees that Walter has a weakness for the ladies – and vice-versa. Even more concerning, Walter's late wife Louise had been stabbed in the heart and her body disposed of in Cane Creek only a few months earlier. The murderer has not been caught. The sheriff has cleared Walter of the deed – he has an alibi. But Alafair is not so sure that he didn't have something to do with it. Something literally doesn't sit right. Could it be Louise's tormented spirit signaling clues from the other side, or is Alafair scenting a more direct link to the crime? Even if he had nothing to do with his wife's death, Alafair judges Walter to have been a bad husband and, with the help of her feisty mother-in-law, Sally McBride, Alafair sets out to prove to the headstrong Alice that Walter is not the man she thinks he is. You can bet that Alice has something to say back. As she searches for the truth behind the death of Louise Kelley, Alafair uncovers such a tangle of lies, misdirection, and deceit that she begins to think that the whole town has been downright hornswoggled!
Order of Books » Authors »
Donis Casey is the author of five Alafair Tucker Mysteries, The Old Buzzard Had It Coming, Hornswoggled, The Drop Edge of Yonder, The Sky Took Him, and Crying Blood (Feb. 2011). She has twice won the Arizona Book Award for her series, and been a finalist for the Willa Award and the Oklahoma Book Award. Her first novel, The Old Buzzard Had It Coming, was named an Oklahoma Centennial Book.

While researching her own genealogy, she discovered so many ripping tales of settlers, soldiers, cowboys and Indians, murder, dastardly deeds, and general mayhem that she said to herself, "Donis, you have enough material here for ten books." The resulting historical mystery series, set in Oklahoma in the booming 1910s, features the sleuthing mother of ten children.

Donis is a former teacher, academic librarian, and entrepreneur. She was born and raised in Tulse, Oklahoma, and now lives in Tempe, AZ, with her husband, poet Donald Koozer.